The Walking Dead Saints & Sinners IGG Games
The Walking Dead Saints & Sinners IGG Games Free Download
The Walking Dead Saints & Sinners IGG Games free download PC game is one of the best PC games released.In this article we will show you how to download and Install The Walking Dead Saints & Sinners highly compressed.This is the most popular PC game I ever seen.In today article we will give you playthrough or walkthough of this awesome game.
The Walking Dead Saints & Sinners Torrent is fun to play.This game is totally free of cost.Remember this is the latest and updated version of this game.ocean of games The Walking Dead Saints & Sinners fit girl repacks is great fun .You just have to click on download button.You can download The Walking Dead Saints & Sinners igg-games.com from Mega or Google drive.
Now In this article we will provide you different ways to download The Walking Dead Saints & Sinners from different websites.Like if you want to get The Walking Dead Saints & Sinners skidrow or if you want to download The Walking Dead Saints & Sinners ova games.Link to blackbox repack is also available.This is the real igggames.com so feel free to download free games.
IGGGGAMES The Walking Dead Saints & Sinners is one of the best website to download free PC games,So to download this awesome game you have to follow below steps carefully.
How to download and Install The Walking Dead Saints & Sinners IGG Games?
To download This awesome game you have to follow below given steps ,If you find any difficulty then comment down below in the comment section we will love to help you.
Click on the download or open to get The Walking Dead Saints & Sinners torrent on your PC.You will found download or open at the top of the article
Once the download process completes open the file on to your PC.
f you are unable to find the download link make sure you have deactivated your ad blocker.
You have to compete two offers in order to get the download link.
This games is free.
If you are unable to find the download button the deactivate your ad blocker.
The Walking Dead Saints & Sinners Game play and Walkthrough
Now in this article we will also discuss the walkthrough and gameplay of this awesome game.
Naturally though, I'm gonna be patching and updating it with everything I can, including Service Pack 3 here. Did anyone else ever order service packs on disk from Microsoft back then? I sure did, mostly because my internet sucked. To power all this up, we'll need a pretty substantial power supply, and for that I'm going with this The Walking Dead Saints & Sinners igg games semi-modular Rosewill power supply, the only component I bought brand-new specifically for this build. Turns out finding new-old-stock 1,000W PSUs isn't easy, and yeah, I'd just feel more comfortable with something new anyway. I've never used a Rosewill PSU before, but I really wanted a The Walking Dead Saints & Sinners ocean of games and this one had decent reviews and wasn't super costly, so I'm gonna give it a shot. And finally there's the case, which is another Rosewill, coincidentally enough.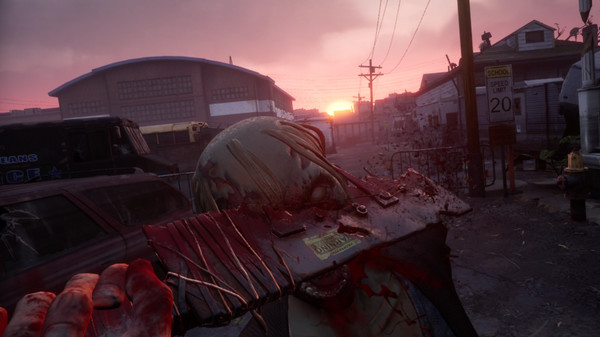 The The Walking Dead Saints & Sinners igg case was actually intended for another project that a friend and I were working on a couple years ago. That never came together, and since it was lying around in storage I figured, why not put it to good use? Even though it was manufactured in 2016, it still has a look to it that really feels like 2008 to me, and it's big enough inside to fit all the components we have while still hopefully having enough airflow. And let's be real, you can't do a late-2000s gaming PC without a clear side window and LED lighting.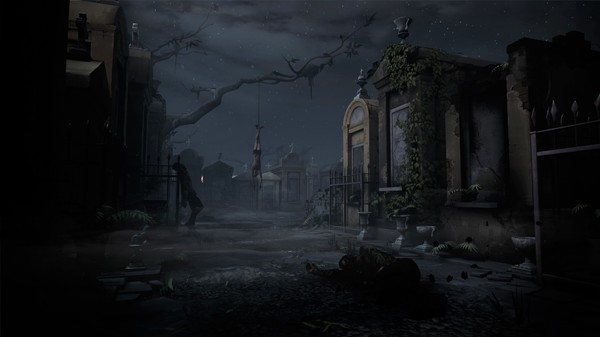 That is just a given. Out of curiosity, I decided to add up all the suggested retail prices for these components when they were new, and The Walking Dead Saints & Sinners… Wow! Yeah, there is no way I'd have been able to afford this stuff new. Heck, it'd be a shocking sticker price even now. That's like $4,200 with inflation. So I'm pretty stoked to have gotten all this for roughly $200 over the past couple years. Alright, it's time to get this build going, starting with the processor. Simple enough stuff here: just unlatching the metal plating and dropping the The Walking Dead Saints & Sinners into the proper position. Gonna use a little Arctic MX-4 thermal paste to get it ready for that massive CPU cooler.
And while the cooler comes with a bunch of adaptors for various setups, with an LGA 775 board it's pretty darn straightforward: screw in these two sets of clamps, then drop it into place over the CPU and click each of the four clamps into place: (The Walking Dead Saints & Sinners download) and that's it. We'll get the fan plugged into the motherboard, and then RAM installed in their appropriate slots for dual channel support, and aw yeah, looking good! No, seriously, it's looking good. Just check out that profile. I dunno, maybe you think it looks excessive or I should have used water cooling or whatever, but to me there's something about vast rows of shiny metal fins and piping that never ceases to amuse. Next up is the case, which needs a little bit of preparation first. Got a little bag of goodies taped to the bottom here, and oh hey, it comes with a PC speaker.
The motherboard has one already, but these are always quite handy, so I'll be holding onto that. Otherwise, yeah, just gotta screw in the appropriate offsets so we have somewhere to mount the motherboard, and we'll get the I/O panel plate clicked into place while we're at it. Alright, time to get this thing screwed in, and so far I'm quite happy with the layout of this case. Plenty of room for activities, making it no problem at all to get the case fans plugged into the appropriate headers. Gonna go ahead and install one of the GPUs too, but only one of them, since I'll leave the The Walking Dead Saints & Sinners igg for later. Right now I just want to get the basic stuff installed so we can make sure it boots properly, with the final thing being the power supply down here.
Got the main line going to the motherboard, another going to the graphics card. And then we've got this that powers the CPU, and The Walking Dead Saints & Sinners… Well, crap. I did not even think to look where this goes. Turns out it connects right beside the CPU, underneath that massive cooling assembly. This was not fun. I had to either remove the SpinQ entirely or take off the top of the case, so I decided on the latter. Thankfully I was able to get the top lifted off enough to get the power cable installed without taking apart the whole case, but even then it was a tight fit due to that friggin' heatsink! Oh well, nice opportunity to see the other side of the case, which we'll definitely be utilizing for some cable management. I like that little 2.5in tray tucked away in there too, maybe I'll add an SSD sometime.
Alrighty, let's get this thing powered on, and fingers crossed everything's working so far and we can continue the build! I'm gonna be using a 16:9 monitor throughout the rest of this video, by the way, though I was using a 16:10 panel back in 2008, so that'd probably be more appropriate. Anyway, let's power it on for the first time and… (The Walking Dead Saints & Sinners igg) Welp. That's not good. Thankfully it has this little green LCD panel on the motherboard, which stops on C1. That's a memory detection issue according to [the] EVGA website, so let's start removing RAM sticks and see what happens. And luckily, it seems that fixed it.
The first gigabyte of RAM was fine but the second wouldn't POST at all, so yeah, I guess we'll just move forward with half the RAM till I can get a replacement. Next up, let's get those The Walking Dead Saints & Sinners game download hard disks installed, and here's another reason I wanted to use this case I had — tool-less drive mounting. Just remove this tray, clip the hard drive into place, and slide it back in there. I don't know how quiet this will be, it kind of seems like it may rattle around a little bit being that these are such high speed spinning platters, but we'll see. For now, I'm just gonna start winding power and data cables throughout the case, starting with this 4-pin The Walking Dead Saints & Sinners connector that goes into the motherboard for powering the SLI setup.
And we'll go ahead and plop the second GPU in here, along with its own PCI Express power cable. Then the sound card which, due to space, is going to go right between the two graphics cards. Thankfully it's short enough that it's not blocking the fans. And finally the SLI bridge connector goes right here, finalizing our dual-GPU configuration. Now to get the DVD-RW going, and to do that we actually have to remove the entire front of the case. It just kinda rips off of there with a bit of force, which felt chaotic to me, but that's what the manual said to do.
Anyway, this is a screw-less design as well, so it just clips in there snugly ready for some cable-age. And yeah, there's a whole mess of stuff around the side now, heh. Even being a semi-modular PSU, each of the modules are ridiculously long and packed with more connections than I actually need, so we're just gonna pack it all in there and hide it behind this panel. So let's get the other panel in place and remove that plastic. (The Walking Dead Saints & Sinners torrent) Heh, whoops, it had some on the other side too. There we go. Ah, now that is looking sleek. Onto the software side of things now, starting with the RAID configuration. For what I want to do, I'm looking at two main options: striped, known as RAID 0; and mirrored, known as RAID 1.
And while RAID 1 is safer, being that it mirrors the disks, I'm gonna roll the dice and go with striped RAID 0. Since I'm not gonna put any important data on these drives, I'm fine with the risk. Plus I get the full 300GB of storage, and hopefully a bit more speed this way. Finally, it's time to get Windows The Walking Dead Saints & Sinners installed on our new healthy RAID array, which went absolutely swimmingly… …until it didn't! Heh. Yeah, blue screen of death during Windows setup is never fun. Now I figured I just needed to install the Nvidia RAID drivers, but in order to do that they needed to be on a floppy disk. But I don't have a floppy drive installed here, and I really don't want to bother with one. So I just went with a tried-and-true method: nLite.
I used to use this all the time to make custom Windows configurations. Basically, this just takes the XP setup files and customizes them with whatever you need, so I added the RAID drivers through this, made myself a custom ISO, burned it onto a disc, and presto, no more BSOD. Only smooth sailing from here on out. Ooh look, "an exciting new look", how exciting! Ah, I love the Windows XP setup for some reason. With its cheerful bright blue interface and chillaxed soundtrack… (CHILLAXED SOUNDTRACK PLAYS WHILE HE TYPES ON THE KEYBOARD) At this point it's just a bunch of driver installation, so I'm not going to show that whole routine being that it's, uh, routine. Suffice to say that it went well though, no problems encountered. Mmm, detected both cards straight away, eventually providing this pop-up letting me know an SLI setup was detected.
The Nvidia Control Panel lets you enable that with a simple software switch, and bam! Dual GPUs at the ready. So let's get to some gaming, dang it. Starting with a mid-2000s classic, The Elder Scrolls: Oblivion. (The Elder Scrolls IV: Oblivion theme plays) (In-game sounds start to play) Ah man, this is some gratifying stuff. (Splash) Back when I first got Oblivion, my PC was hot garbage. I had a hand-me-down HP Pavillion from 2003 with, like, a roll of toilet paper for a video card. It didn't run Oblivion hardly at all, but I played the crap out of it anyway.
And now, seeing what it would have been like running on a monster machine from around that time period… Yeah, look at me now, past me! I've got two video cards and a stupidly fast CPU and dual Western Digital Raptors! Suck it. Needless to say, Oblivion runs pretty great. At the moment I'm running it on the High preset with no anti-aliasing or V-sync, and a resolution of 1280×720. So that's a resolution that was pretty typical for the time period, and even though there's screen tearing, having V-sync turned off lets us see how high we can go in terms of unlocked framerate. I'll be using these same settings, or as close as I can get to them, for the rest of the games I'll be testing too. And I'm using the program FRAPS to show the FPS in the top left corner there.